The post below was sent as an issue of my newsletter, Ready for Rain.
The summer plants are dying, or at least fading away. After a season of production, they're slowly disappearing into compost. Brown leaves blow about and crunch underfoot.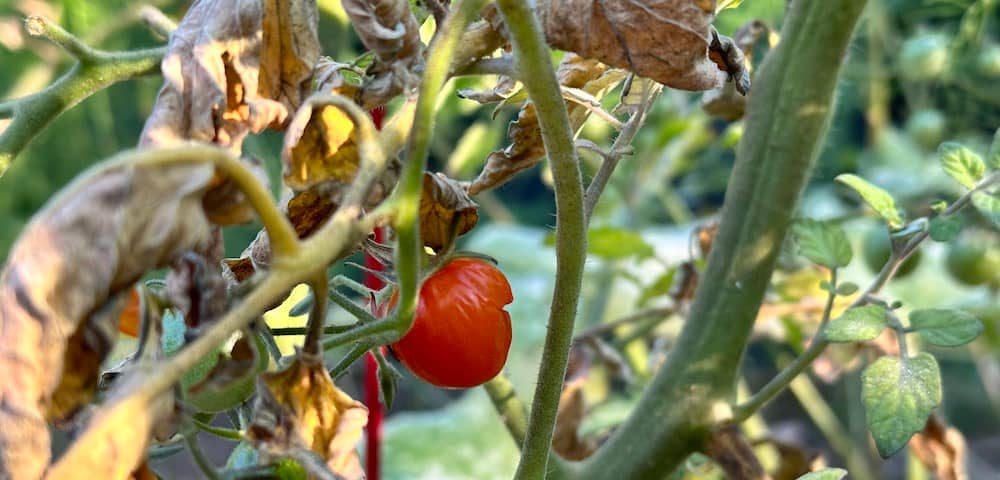 Clouds of dust swirl around the dogs when they play chase in the garden, powdering them with invisible grains that dull the color of their fur and our floors. It's noticeably cooler, but the sun continues to shine, sometimes through a screen of wildfire smoke.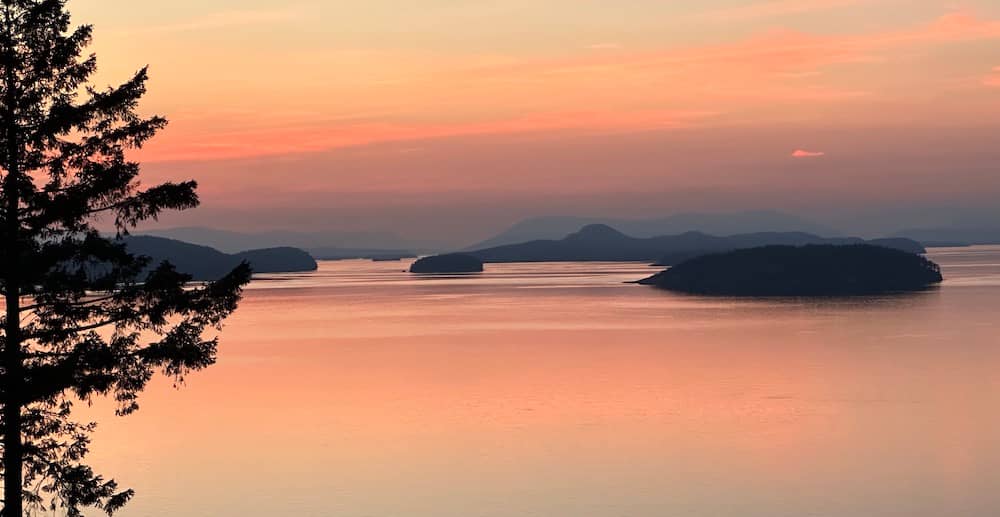 According to my weather station, it has rained 0.83 inches since August 1st and it's not an anomaly. Summers in the PNW are almost always bone dry, in part, because we don't get hot enough to produce thunderstorms that would be a reliable source of rain.

For weeks and weeks at a time, the sun shines bright and dries everything to a crisp, including the people.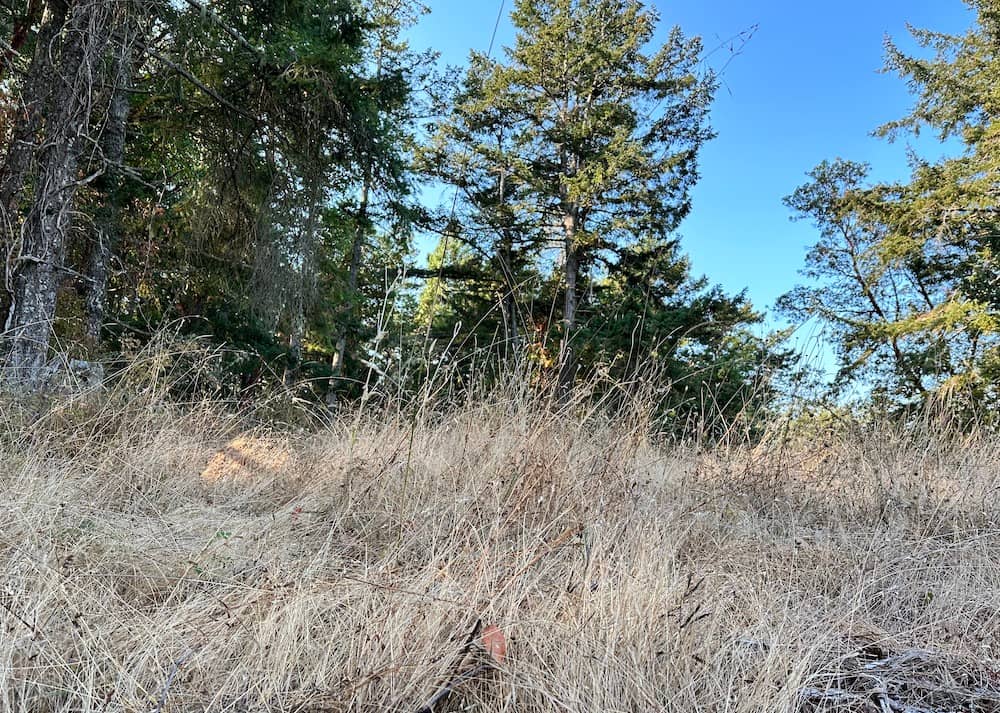 I love a nice day in the sun, but by this time of year, I've had enough. The world outside is a tinderbox that needs moisture before it's too late. Wildfire is our biggest risk. If we can get through September, we can relax with the knowledge that the rain will finally arrive in spades.
Right now, I'm a little anxious, or maybe just full of anticipation. Each year, I plan for the famous PNW rain to arrive by October 15th. Then, storm season commences and the sun disappears along with the risk of fire. It's fascinating how quickly and reliably it happens.
I plan on the transition each year, and for now, I wait and watch for signs of change. The weather models are unsure of what will happen. It's like the dry PNW summer is battling the north pacific currents trying to push into Washington for the winter. Forecasts this time of year often say there is a 58% chance of rain, which is frustratingly noncommittal. They might as well admit they have no idea.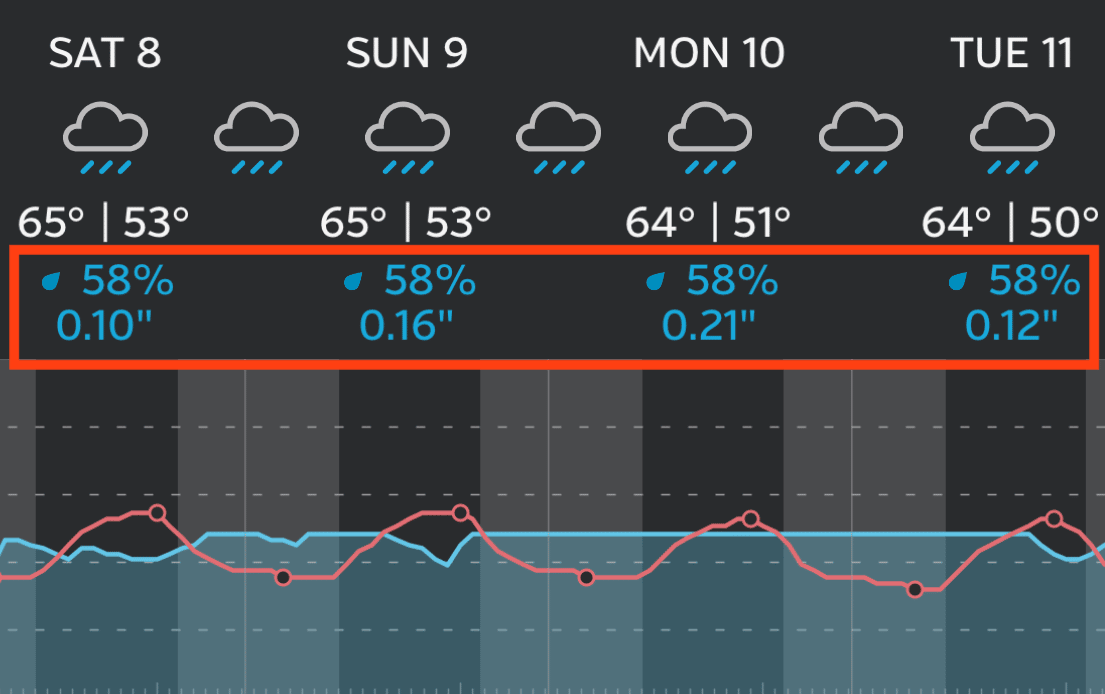 It's the forecast of rain that feeds my anticipation. I want commitment and confidence. I want a sure thing. For the last couple of days, I've been watching a prediction for rain on Wednesday. On Sunday, the Wunderground app showed an 80% chance of 0.20 inches of rain and it allowed me to relax. Rejoice! It's coming! 🙌
Then, I checked the weather as soon as I woke up on Monday. Overnight the forecast dropped to a 74% chance of 0.11 inches. It ruined my day. 😞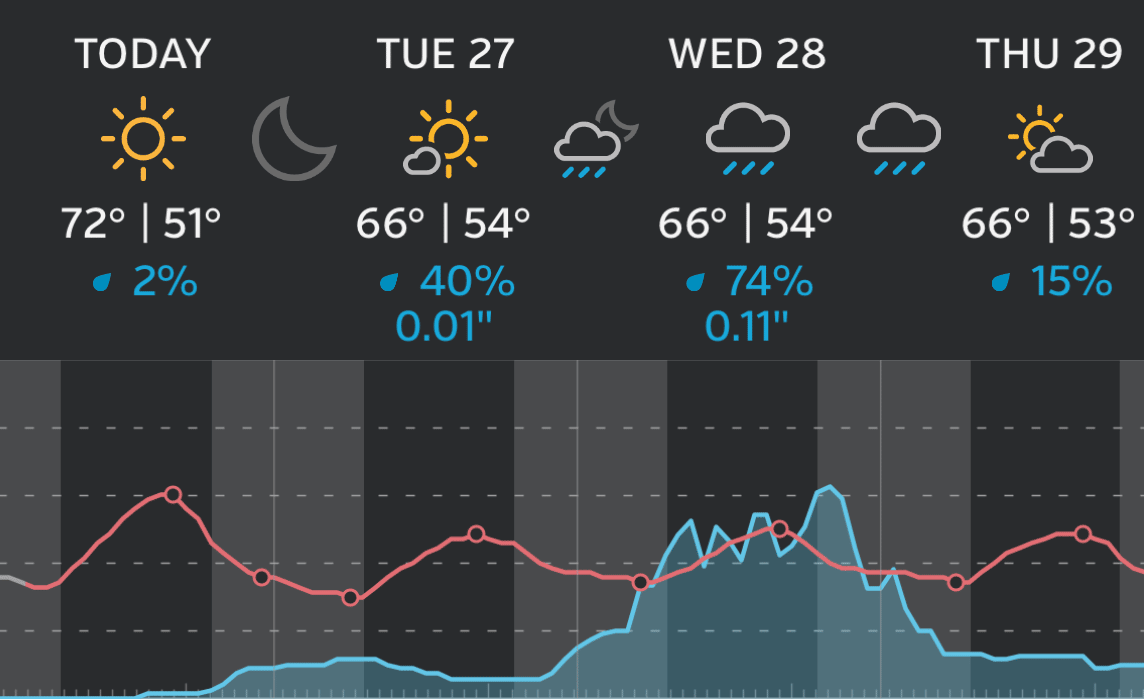 This morning it was 68% of 0.04 inches. 🤷🏻‍♂️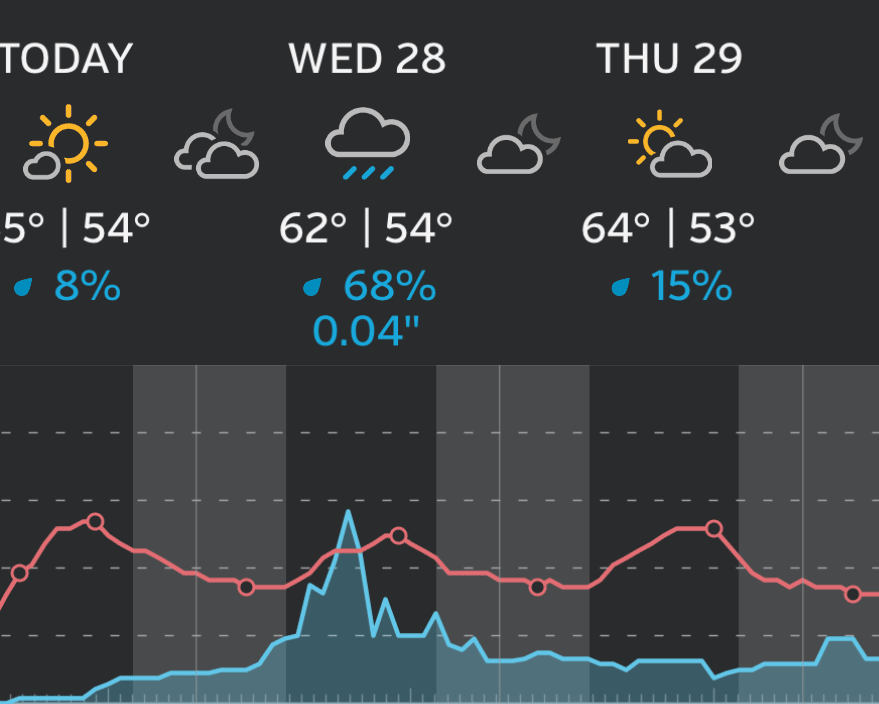 At the time of publishing this afternoon, it's down to 49% of 0.03. 😡
I've seen this happen so many times. The models get you all hyped and hopeful, only to crush your dreams. At this point, I expect a perfectly sunny day on Wednesday without a drop of rain. What have we done to deserve this? Why do they torment us?
Perhaps, I am addicted to the drama of not knowing. Or, maybe I'm just fascinated by the machinations of weather and the difficulty of getting it right. What gets me through is the confidence that the autumn rain will arrive… eventually. It always has.
As much as I complain about the sun at the crunchy end of summer, I love and look forward to this time of year. As I've written here many times before, I believe happiness lives in anticipation. Right now, it's bright and dry and the summer weather seems interminable. But I have so much to look forward to. The cool misty air, the sound of rain on the roof, and fires in the fireplace. I miss seeing our property in its more natural state: wet and verdant. For me, this is the most wonderful time of the year.